Wellness Retreats
Create the most revitalizing wellness retreat experience that will leave your guests feeling completely refreshed.
Activities & Classes
Manage single services and class bookings. From yoga and spinning to sailing and cooking, easily schedule custom classes within one appointment block.
Group Bookings
String together multiple appointments within a single group reservation and allow the system to layout availabilities based on group needs.
Multiple Booking Styles
Book single or couples services, bundle multiple treatments for the ultimate package experience, enhance services with add-ons, and more.
Packages & Series
Bundle together services to create the perfect customized experience for your guests, while making it easy for your team to book.
Create a seamless
Class Experience
Create the perfect wellness class for your retreat guests and make the process seamless with a single guest itinerary.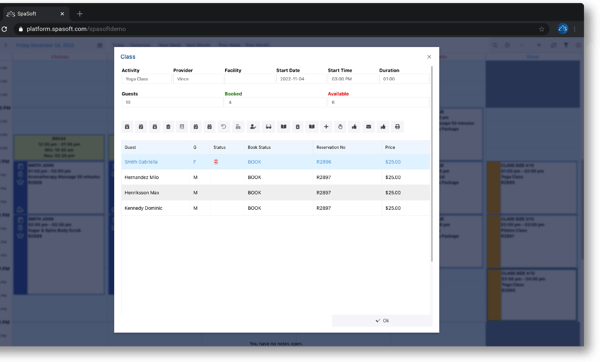 No Limit to Your
Program Creativity
Create the wellness program you know will help your guest reset their mind and body without limitations. Customize the activities included, the length of the retreat, and more.
Simplify Your
Group Bookings
Creating a group reservation has never been easier. Take the headache out of creating the perfect wellness experience for a small or large group with our Smart Booking module.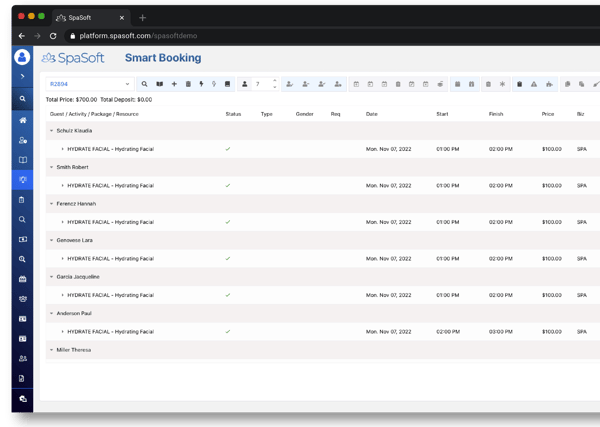 Offer Wellness Retreat Gift Cards
Recommend Your Products
Create Special Couples Retreats
Know Your Guests Before they Arrive
Simplify the Complexity of Large Groups
Offer the Activities You Want
Easily Track Retreat Resources
Offer Flexible Payment Options
Creat Loyal Customers
Want to Learn More
Schedule Your Demo Today