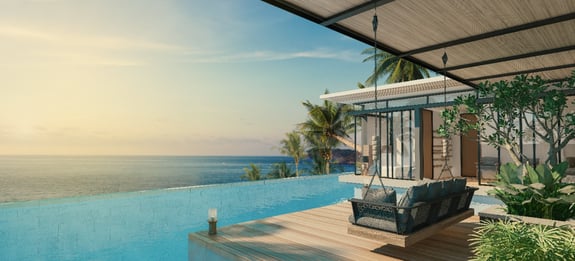 Luxury Hotels
Tailor every interaction to each guest at your luxury property to sweep your guests off their feet.
Staff Experience
Empower your staff to access what's important to them. Allow them to easily check their schedules, booking details, commissions, gratuities, and more.
Resort & Room Charges
Streamline the guest experience by charging their spa services to their room. Quickly lookup a guest by name, room number, or reservation number.
Financial Analytics
Report on where your revenue comes from by analyzing your business by payment method, number of products sold, top services booked and more.
Yield Pricing
Sell to the right guest, for the right amount at the right time. Stay on top of the game by adjusting your pricing strategy based on seasons, peak hours, holidays and more.
Take Control of
Your Appointments
Display appointments in list or calendar view, find what you need with multiple filter options, and use colors and icons to glance at important details.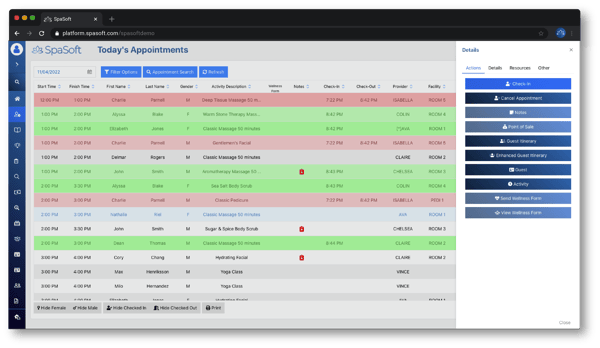 Exceed Your
Guest Expectations
Providing incredible guest service to each and every traveler requires spa management software that can handle it all, which helps you exceed guest expectations, increase revenue, and get more repeat visits.
Leverage Our Waitlist To
Boost Revenue
Being at 100% capacity doesn't have to be stressful. Easily accommodate for overflow guests by tracking them on a waitlist and better understand how to expand your business to prevent lost revenue.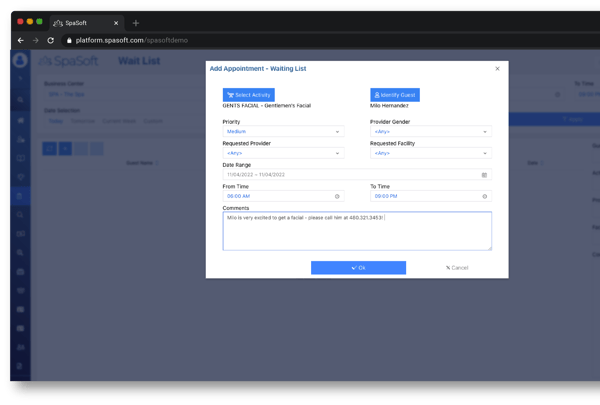 Offer Gift Cards & Certificates
Recommend Your Products
Create Special Couples Retreats
Know Your Guests Before they Arrive
Simplify the Complexity of Large Groups
Offer the Activities You Want
Easily Track Retreat Resources
Offer Flexible Payment Options
Creat Loyal Customers
Want to Learn More
Schedule Your Demo Today